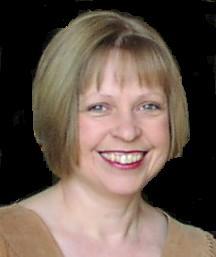 Georgia Hypnotherapy Associates, LLC
Helping people who are struggling with persistent health issues and feel stuck because they aren't getting the results they want,
to lose weight without dieting, stop smoking without cravings, and develop a greater sense of control over their personal health challenges
6478 Putnam Ford Drive, Ste 125
Woodstock, GA 30189
678-938-7274

Have You Lost Hope That You'll Ever Be Able To Lose The Weight and Keep it Off?
What if you could END the tug of war with self-sabotage?
Imagine eating the foods you love... without the guilt - and wearing a size smaller in 30 days!
Schedule your personal Lose the Weight Feel Great Strategy Session with Shawn Liburdi to learn how.
In this powerful session we will work together to:
~Develop a crystal clear vision for a vibrant life in your slim, attractive, and confident body
~Understand hidden challenges that may be sabotaging your success with weight loss and keeping you stuck
~Create a "next step" action plan for moving you towards your slimmer fitter you
You'll leave the session renewed, energized and inspired to finally lose the weight and really keep it off this time!
Click here to request your appointment
Take action today!
CLICK HERE TO REQUEST YOUR LOSE THE WEIGHT FEEL GREAT STRATEGY SESSION
"If you're reading this you're probably at the same point I was-motivated to get rid of these unwanted pounds. I'm thrilled to have found Shawn and Virtual Gastric Band hypnotherapy. In 8 weeks, which included Thanksgiving, Christmas & New Years, I've lost 16 pounds. I drastically reduced the amount of food I'm eating at meals and snacking is almost non-existent now. Amazingly I don't feel hungry in between meals and have really tuned into that full signal at meal time. My relationship with food has changed along with getting my eating 'triggers' (stress, boredom, football Sundays) under control. I've also learned to embrace exercising and love how my body feels more limber and loose with the exercise. A nice side affect is my 'foggy brain' is gone and I feel like I am thinking clearly once again.
Shawn is very open to helping you work through your challenging situations. She strategized with me ways to get through our annual family Christmas cookie baking day. On previous baking days I can remember eating my way through the day, eating the ingredients (choc chips etc) going into the dough, eating the cookie dough, and of course you have to try the finished product, cookies out of the oven, cooled cookies…plus 3 meals and some other snacks. The most amazing thing happened this past "Cookie Baking Day" –I didn't have any desire to eat any of it! I didn't eat ingredients before they got to the bowl, I didn't eat cookie dough and I didn't eat a finished cookie. I actually looked at all those cookies and didn't eat one, not one. At that point I was a total believer in the work Shawn is doing and knew Virtual Gastric Band hypnotherapy would work for me long term.
If you're remotely considering Virtual Gastric Band hypnotherapy I'd say pick up the phone and call Shawn. This isn't a diet, it a new way of eating, listening to your body and changing how you deal with food. After working with the initial program material the whole process becomes second nature and you just do it without any thought to it." -Kelly H.
For more information, please visit www.VirtualGastricBandGeorgia.com
Click Here to request your Lose the Weight and Feel Great Strategy Session with Virtual Gastric Band Specialist Shawn Liburdi
CAN YOU REALLY REAP THE BENEFITS OF GASTRIC SURGERY FOR WEIGHT LOSS WITHOUT HAVING ... ANY SURGERY AT ALL?
Shawn has been trained directly by Sheila Granger, UK clinical hypnotherapist and developer of the Virtual Gastric Band system. The Virtual Gastric Band has received much attention in the UK, attracting people from all over that country to undergo the treatments which have a 95% success rate based on two trials conducted there by Sheila Granger.
Virtual Gastric Band treatments are delivered in four weekly sessions. In the first session the participant is assisted to subconsciously believe that they have undergone bariatric surgery which reduces the stomach to the size of a golf ball. This is followed by three additional sessions which deal with the psychological triggers that allow a person to overeat. Feedback shows that the hypnotherapy is like "flicking a switch in the brain", turning off cravings and facilitating eating only until satisfied. There is no special food to buy, and no calorie counting. You just relax and let your subconscious mind be retrained to eat less.
Sheila Granger says, "I believe that the 'Virtual Gastric Band' can revolutionize weight loss in the United States."
Virtual Gastric Band is effective for those who have had gastric surgery and regained the weight, as well as for those who simply want to shed unwanted weight, look better, or feel more confident.
I'm so very excited at the prospect of being able to help my clients to lose weight in this way. Hypnosis is a powerful method that enables a person to help themselves more effectively and achieve their goals more easily.
For more information, please visit www.VirtualGastricBandGeorgia.com
Click Here to request your Lose The Weight and Feel Great Strategy Session with Virtual Gastric Band Specialist Shawn Liburdi
"I recently was hypnotized for the Virtual Gastric Band. This was my first time ever being hypnotized. It was amazing..I lost 9 lbs my first week, and others noticed my pants being baggy. My appetite was so decreased that I never felt like I was being deprived. This procedure only requires your time. I would recommend this for anyone wanting to lose weight. Out of ALL the diets I have tried, this is by far the best! Shawn Liburdi is very talented and knowledgeable in her field. Let her help you reach your weight loss goals today. With this procedure, you have nothing to lose, but unwanted weight!" - Kat B.
Want To Lose Weight Without Dieting?
Stop Smoking Without Withdrawal, Cravings, Irritability, Or Weight Gain?
Lower Your Blood Pressure?
Find Relief From Irritable Bowel Syndrome?
We can help you.
Effective, Relaxing, Natural, Noninvasive, Drug-Free.
Call us at 678-938-7274 for more information.
Do you want help, but don't live near Atlanta?
We are able to work with anyone worldwide via telephone or Skype!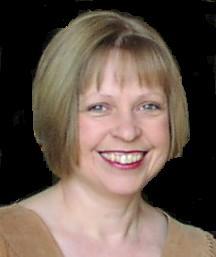 Shawn S. Liburdi, OTR, CHt
Shawn Liburdi combines 27 years experience as an occupational therapist with her training in complementary medicine to enable people who are struggling with resistant health conditions which reduce their quality of life, to make healthy lifestyle changes more easily and develop a greater sense of control over their health challenges. Specializing in Virtual Gastric Band hypnosis for weight loss, she works with natural noninvasive methods to assist people in areas such as weight loss, smoking cessation, high blood pressure, Irritable Bowel Syndrome, and pain management. Her clients typically achieve more successful outcomes than they were able to with traditional interventions alone. For example, 96% of her Virtual Gastric Band clients have achieved weight loss without restrictive dieting, pills, or injections. Shawn is licensed as an occupational therapist by the State of Georgia and certified as a hypnotherapist by the International Medical and Dental Hypnotherapy Association.
Satisfied Clients:
"I have been overweight for a long time. I've tried pills, liquids and prepackaged foods, but nothing seemed to work. I was so tired of being the fattest woman in the room and not being happy when I looked in a mirror or with the way I looked in my clothes.
I found an advertisement in my local paper: Virtual Gastric Band Program by Shawn Liburdi - 95% effective - no special foods or pills - safe and without surgery. I called, asked questions, and decided to try one more time.
I felt good after my first session. The first week I lost 7.2 pounds. I was so excited to see the scales finally going down! The next week, after the second session, I lost 4.4 pounds, and the third session 6.5 pounds for a total of 18 pounds in four weeks!
Initially I was drinking a lot of beer and I asked Shawn to help me with it. After one session I stopped drinking beer and have not had one since (nearly 2 months). I do not crave or want one, and my weight keeps going down every week.
I do not feel deprived of any foods. I eat what I want, just less of it, a little healthier (food) and I exercise. I still have a way to go to reach my ideal weight, but now I know that I can. This program is working for me. It's an every day way of eating, not a diet.
I'm wearing smaller clothes, my belly no longer rubs against the steering wheel of the car, men are noticing me, and I can smile again. I look and feel good in something I'm wearing, and it's been a long time since I could say that.
I want to give a Big "Thank You" to Shawn. I would recommend this program to everyone.
I THANK YOU SO MUCH!" - Jackie

''Hypnosis with EFT has been an answer for me, one I have sought for years. What a transformation for me! I am now able to stay on a path of healthy eating and losing unwanted pounds. With Shawn's help I am so excited about losing weight that I now want the days to go faster'' - Sally S.

"This [Virtual Gastric Band] has really, really helped me in all ways - mentally, physically, and with the food. I'm feeling good, energetic, and alert.""They [those with fears and misconceptions about clinical hypnosis] should forget about all that. Just relax, enjoy and let it help you." - MR, Woodstock, GA

"I simply cannot adequately describe how absolutely amazing it feels every day to feel healthy, empowered, and free of the physical and mental obsession and compulsion to smoke!! For over 40 years I was virtually a slave to nicotine and smoking. I had tried numerous means and techniques, as well as countless frustrating attempts to quit - especially over the past 10 years. The money I wasted on medications, patches, lozenges, gums, etc. could easily have covered the reasonable cost of the Georgia Hypnotherapy Associates' Smoking Cessation Program had I known about it years ago! Shawn Liburdi is both a gifted hypnotherapist, as well as a kind, impassioned, sincere and trustworthy human being. God bless you, Shawn. I'll forever be indebted to you." Kristin B.

"Scales say I've lost 15 pounds. Absolutely amazing! This stuff works." - John B. (3 days after Virtual Gastric Band placement)

''You've made me a believer. The hypnotherapy was great!'' - CG

"Everything is going well. I haven't smoked. I'm feeling really really happy. I feel free. The thing that really surprised me the most was that I had no withdrawal, very very minimal cravings, and no overeating. I'd always be famished every time that I quit before. It's just worked spectacularly for me. Quitting with your program was so easy compared to the anxiety I was going through [as a smoker]." - Marie (1 month as a nonsmoker)

"It will be a year in June since I used hypnosis to help me quit smoking. I began smoking in high school. Over the past 25 years I had quit several times, but always had the urge to start again especially when faced with stressful events. Every time I would try to quit it was like torture for me. Just thinking about quitting gave me anxiety. That is when I turned to hypnosis. I not only needed the help to quit, but I wanted to stay a nonsmoker! Georgia Hypnotherapy helped me to do that! I had no anxiety or withdrawal when using the hypnosis!! Over the last 10 months I have experienced both the loss of a parent and a job. In the past, I would have reached for a cigarette to cope. I can honestly say that throughout these challenging times I have had absolutely no desire to smoke whatsoever. I only wish I had tried hypnosis years ago!!" - Marie (9 months as a nonsmoker)

"I have tried to quit smoking several times with varying degrees of success. My main concern was weight gain, which I've always experienced previously. After quitting again 'cold turkey', I could feel increasing anxiety and cravings, not less. I decided I needed more help to stay smoke free.The hypnotherapy was easy, relaxing and effective. It's been 3 weeks now and no weight gain, no cravings. I can always listen to my recorded session whenever I need a boost and the EFT seems to help in many ways. I would definitely recommend Shawn to help you achieve your goals." - Rebecca H., Canton, GA
"I appreciate what you did to help me quit [smoking] as I approach a full year." - Rebecca H., Canton, GA
"Doing very well. .........Actually it's a little unbelievable for me. Geeeez......I'm a 43 year smoker.....I spent the entire day wondering why I wasn't craving for a cigarette instead of only thinking of where my next cigarette was coming from.......never thought it would be this easy. Feeling proud of me.Thanks again." Kevin (24 hours as a nonsmoker)
"I went to the ice cream shops several times and didn't even want any. That was great being on vacation and not eating what the others were [snacking on]. They were buying stuff and I didn't even want it!" Janet C. Virtual Gastric Band client
"I have tried to stop smoking many times over the 48+ years that I smoked. Once again, I tried the available cessation products and programs. The patch put nicotine into my system even when I was sleeping so that wasn't working for me. Chewing nicotine gum made my mouth and throat feel horrible so that wasn't working either. Then I realized that I was just substituting one method of absorbing nicotine for another. I wanted to stop smoking and stop the dependency on nicotine so I had to find a way to do that. It seemed to me that hypnosis would be my best bet so I called Shawn Liburdi. On the day of my appointment, I put my cigarettes and lighter in the garbage and smoked my last cigarette while driving. I was committed and ready. When I left Shawn's office I said "Finally, I am a non-smoker". I am now more relaxed, more focused on my health and feeling better each day." - A.L. Desmond, (nonsmoker)
''You're the best! Thank you from the bottom of my heart. I'll never forget what you've done for me. You made a huge difference. You're a fantastic therapist!'' - Martha H.
"I came to see Shawn because I had been having terrible problems sleeping. My medical doctors (I had even seen a sleep specialist) had tried several medications and they did not work for me without causing bad side effects. After one session with Shawn and going home with the recorded CD of our session, it only took a few nights for me to start sleeping better, and within a few weeks I began to sleep naturally for 6-8 hours a night." - J.M. Acworth, GA

"You educated me about my condition and gave me the understanding that it is something that I can control. With your help and hypnosis treatment I was able to avoid surgery entirely. My condition is not entirely gone, but I'm controlling it and am now able to live my life more fully again." - Ann L., Warren, MI

"I greatly appreciate Shawn Liburdi's professional expertise and her continuing efforts to assist me with my severe glaucoma. I'm impressed with her integrity and would recommend her to anyone desiring medical hypnotherapy." - Ray B., Tifton, GA

"WOW! Would be the word of the weekend. It's just like I hoped it would be-easy, pain-free, no crankiness (no more than usual J) and I'm not grazing my way through the day to compensate for not smoking. I am a nonsmoker!! And yes I will continue to be one. Thank you so much!" - Lorayne J. (4th day as a nonsmoker)

"It's been three years that I have been a nonsmoker! Unbelievable! I feel fantastic. No cravings, no struggles, and the best part is that I am free of that addiction!!!! Life is good." - Lorayne J.

''I have been working with Georgia Hypnotherapy Associates and have found Mrs. Shawn Liburdi to be thoroughly professional and helpful. I recommend Mrs. Liburdi very highly.'' - Art F.

"You are an incredibly talented lady and obviously one of high moral standards. It was my pleasure to meet you and I hope someday to be able to contact you again and we can start over. I have appointments next week with my primary doctor. Hopefully my life is starting to turn around and I give you all the praise for helping show me the way to turn things around." - D.P., Canton, GA

''Her enthusiasm has given me confidence to strive and to hope, for which I will be forever grateful.'' - Lorraine S



Do Mosquitos, Fleas or Ticks BUG you? Shoo them away!
Use shoo!TAGTM, the natural insect repellent for dogs, cats, humans, horses and farm animals!


Click on the image below to learn about the latest in all natural, non toxic, non chemical control of pests such as ticks, mosquitos, chiggers, flies, gnats, fleas, and No SeeUms.